Related Products

3D picture of the Eiffel Tower. 30X30cms.

Paris themed metal wall plaque€9.00

Antique Paris themed metal wall plaque 30cm x 40cm with 21 pictures of Paris.
Today's great value products
Also Bought

Assiettes Mes petites gourmandises (rose)€1.90

8 assiettes en carton. Mes petites gourmandise. Couleur rose.

Calendrier perpétuel métallique (légumes)€9.00

Metallic perpetual calendar. Uses magnets to move day and month.

Carte de France / French map 61x 91.5cm€12.00

Map of France including départements d'outre - mer

Distributeur/recharge serviettes€3.00

Distributeur / Recharge de serviettes pour distributeur. 150 serviettes unies banches. Distributeur carton Bleu blanc rouge.

French Bunting€4.00

A 10 metre long bunting in the French colours. Ideal for decorating a classroom or for a special event such as open days etc...
Top Sellers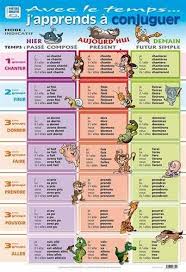 J'apprends à conjuguer (2 côtés)€12.00
7 verbs conjugated in Passé composé, présent and futur simple. This version of the poster has a back with exercises to practise.
---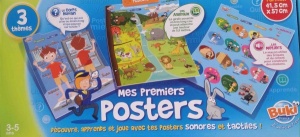 Mes premiers posters intéractifs€14.00
3 posters intéractifs et sonores.En appuyant sur chaque touche, découvrez les métiers, les animaux, le corps humain. On peut aussi répondre aux questions posées.