Also Bought

German Gute Arbeit stamper€6.00

Gute Arbeit Stamper, pre inked and will last thousands of impressions. Red colour ink.

German border€0.60

German border. Can go round the board or the classroom.

German bunting (rectangular)€4.00

German flag bunting. rectangular shape. 3 metres.

German flag on pole€2.50

Small German flag on a pole 32cm x 42cm.

German flag with eagle. 90X150 cm.

German Mini Variety stickers€1.00

German mini Variety stickers. 10mm with 121 stickers per sheet.
Top Sellers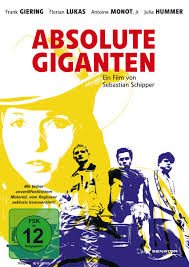 Absolute Giganten€10.00
Komödie, 77 Min.
Director: Sebastian Schipper
Actor: Frank Giering, Florian Lukas, Antoine Monot jr., Julia Hummer, Jochen Nickel
Language: Deutsch
Sound Format: Dolby Digital 5.1
Picture: Widescreen
Subtitles: Deutsch
Specials: Blick hinter die Kulissen; Vergleich original Storyboard / Film; Audiokommentar mit Sebastian Schipper und Frank Griebe;
---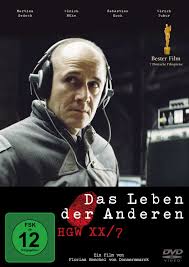 Das leben der Anderen€12.00
Drama, 132 Min.
Director: Florian Henkel von Donnersmark
Actor: Martina Gedeck, Ulrich Mühe, Ulrich Tukur, Sebastian Koch
Film music: Gabriel Yared
Language: Deutsch
Sound Format: Dolby Surround Sound 5.1
Picture: Widescreen
Specials: Audiokommentare (Regie, Mühe), Hörfilmfassung, geschnittene Szenen mit Regiekommentar