Related Products
Today's great value products
Also Bought

French Flag€5.90

A big French flag (90X150cm). Ideal to decorate your room.

Paris themed metal wall plaque€9.00

Antique Paris themed metal wall plaque 30cm x 40cm with 21 pictures of Paris.

Spanish flag 90cm x 150cm.
Ideal for classroom decoration or role plays.
Top Sellers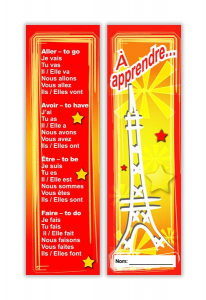 French Verb bookmarker 5cm x 25cm with Aller, Avoir, Être, Faire in the present tense.
---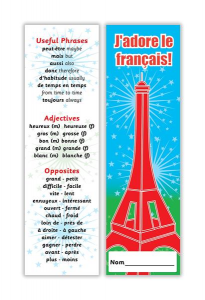 J'adore le français bookmark€0.25
J'adore Le Français bookmark, 5cm x 25cm with useful phrases, adjectives and opposites.