Latest Products
Merry Christmas Bookmark.
---
Featured Products

meine Familie€8.00

meine Famile poster A1 size

Vive la rentrée sign (mouse)€5.00

Classroom signs for "La rentrée". One sign with Vive la rentrée and one of school bag. Can also be purchased as part of the Back to school French package.

Spanish verbs pencil€0.50

Spanish verbs pencil including Ser, Tener, Ser,and Estar.

This poster is a farm scene with all parts labeled.

Bravo praise notepad€3.90

Bravo praise notepad (60 sheets) 10cm x 15cm.

French Verb wheel€4.00

French verb wheel with 40 of the most popular irregular French verbs conjugated in the perfect, imperfect, present, future, conditional and subjunctive tenses.

Spanish Leaving Certificate Aural practice book 1€20.00

Publisher: PK Languages Ltd

ISBN: 9780992718633
Today's featured products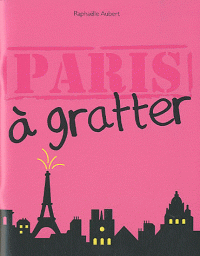 Paris à gratter€5.00
Un cahier qui te présente Paris comme un carnet de voyage riche en informations et en images insolites ! Plus tu grattes, plus tu gagnes....Plus tu découvres Paris et plus tu l'aimes !