Latest Products
A Table! set de table 450mm x 300mm
---
Featured Products

French months and weather bookmark€0.25

French Months and Weather bookmark 5cm x 25cm

German flag / cape€5.90

German flag which can also be used as a cape. 90X150cm

Spanish Tener, Estar and Ir verbs bookmark.

French Beret€6.00

Mes premiers posters intéractifs€14.00

3 posters intéractifs et sonores.En appuyant sur chaque touche, découvrez les métiers, les animaux, le corps humain. On peut aussi répondre aux questions posées.

Magnifico speech bubble sticker€1.00

Magnifico speech bubble 28mm stickers with 25 stickers per sheet.

German Speech Bubble Stickers€1.00

German Speech Bubble stickers 28mm with 25 stickers per sheet.

German hat with feather, made from green felt.
Today's featured products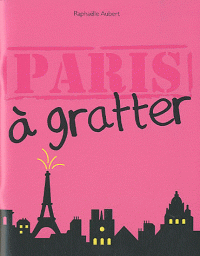 Paris à gratter€5.00
Un cahier qui te présente Paris comme un carnet de voyage riche en informations et en images insolites ! Plus tu grattes, plus tu gagnes....Plus tu découvres Paris et plus tu l'aimes !