Featured Products

Silver reward medal€4.00

Silver Reward medal,made from nickel, comes in medium 30mm or large 45mm, you then select the quantity you need and the sticker you want on it. Comes with French colour lanyard.

Beautiful Spanish watch with red silicone wriststrap and Spanish flag on the face will suit small to large wrists.
Buy any 5 and get a 6th watch for free.
Also comes French and German themed.

Vive la rentrée sign - ardoise€5.00

Classroom signs for "La rentrée". One sign with Vive la rentrée and one of roller skating boy. Can also be purchased as part of the Back to school French package.

Premiers Mots / Poster first French words illustrated€12.00

This French poster illutrates the first useful words. Suitable for primary and secondary.

Star pupil eraser€0.40

Pendule Promenade en campagne€9.00

Pendule décor Promenade en campagne. Piles non incluses.
Today's featured products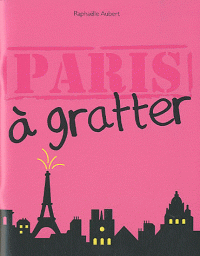 Paris à gratter€5.00
Un cahier qui te présente Paris comme un carnet de voyage riche en informations et en images insolites ! Plus tu grattes, plus tu gagnes....Plus tu découvres Paris et plus tu l'aimes !