Featured Products

Mes premiers posters intéractifs€14.00

3 posters intéractifs et sonores.En appuyant sur chaque touche, découvrez les métiers, les animaux, le corps humain. On peut aussi répondre aux questions posées.

Spanish verbs pencil€0.50

Spanish verbs pencil including Ser, Tener, Ser,and Estar.

German phrases bookmark

Die Fetter Jahre vorbei€10.00

Drama, 126 Min.
Director: Hans Weingartner
Actor: Daniel Brühl, Julia Jentsch, Stipe Erceg, Burghart Klaußner
Film music: Andreas Wodraschke
Language: Deutsch
Sound Format: Dolby Surround Sound 5.1
Picture: Widescreen
Subtitles: Deutsch
Specials: Funny Scenes

Star pupil eraser€0.40

This poster is a farm scene with all parts labeled.

Pequeñas palabras útiles en español€6.50

A3 poster. Pequeñas palabras útiles en español.

Magnifico speech bubble sticker€1.00

Magnifico speech bubble 28mm stickers with 25 stickers per sheet.

Beautiful Spanish watch with red silicone wriststrap and Spanish flag on the face will suit small to large wrists.
Buy any 5 and get a 6th watch for free.
Also comes French and German themed.

Spanish Tener, Estar and Ir verbs bookmark.
Today's featured products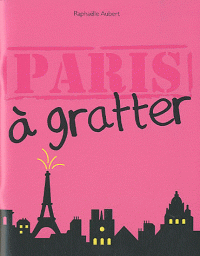 Paris à gratter€5.00
Un cahier qui te présente Paris comme un carnet de voyage riche en informations et en images insolites ! Plus tu grattes, plus tu gagnes....Plus tu découvres Paris et plus tu l'aimes !