Latest Products
Merry Christmas Bookmark.
---
Featured Products

Silver reward medal€4.00

Silver Reward medal,made from nickel, comes in medium 30mm or large 45mm, you then select the quantity you need and the sticker you want on it. Comes with French colour lanyard.

Great Effort Stamper€4.00

Clock / Horloge francophone€19.95

Francophone clock with flag, name and time written in frames.

Spanish verbs pencil€0.50

Spanish verbs pencil including Ser, Tener, Ser,and Estar.

Mug Arc de Triomphe€3.00

Mug Arc de Triomphe design

Questions en français - Reward pencil French questions€0.50

Questions en français - Reward pencil

Star pupil eraser€0.40

This poster is a farm scene with all parts labeled.
Today's featured products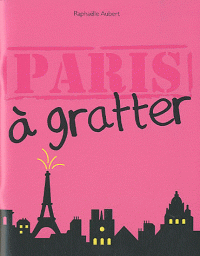 Paris à gratter€5.00
Un cahier qui te présente Paris comme un carnet de voyage riche en informations et en images insolites ! Plus tu grattes, plus tu gagnes....Plus tu découvres Paris et plus tu l'aimes !