Also Bought

German variety sticker sheet€1.00

German Variety Sticker Sheet 28mm with 25 stickers per sheet.

Class chart Blue€2.50

Class Chart Blue A2 ideal to encourage self motivation, independence or just to organise events and record participation.

Coins and bank notes for play€3.50

Fake money and euro notes for playing shop. Ideal for numeracy in the language classroom.

French sparkling variety sticker sheet€1.20

French sparkling variety sticker sheet

German colour hat€2.50

German colour tribly hat, PVC material.
Top Sellers

Paris border€0.60
Paris themed border to go round a board or a classroom.
---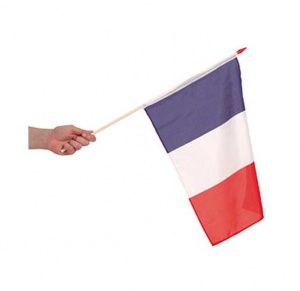 This is a French flag on a pole. Flag made of material. Size: 30cm X 45 cm.