Latest Products
Merry Christmas Bookmark.
---
Featured Products

Star pupil ruler€0.50

French character variety reward sticker€1.00

French character reward stickers 28mm with 25 stickers per sheet.

Beautiful Spanish watch with red silicone wriststrap and Spanish flag on the face will suit small to large wrists.
Buy any 5 and get a 6th watch for free.
Also comes French and German themed.

German Leaving cert aural practice book€20.00

Publisher: PK Languages Ltd

ISBN: 9780992718626

Star pupil eraser€0.40

This poster is a farm scene with all parts labeled.

German Speech Bubble Stickers€1.00

German Speech Bubble stickers 28mm with 25 stickers per sheet.

Pendule Promenade en campagne€9.00

Pendule décor Promenade en campagne. Piles non incluses.

Premiers Mots / Poster first French words illustrated€12.00

This French poster illutrates the first useful words. Suitable for primary and secondary.

Mes premiers posters intéractifs€14.00

3 posters intéractifs et sonores.En appuyant sur chaque touche, découvrez les métiers, les animaux, le corps humain. On peut aussi répondre aux questions posées.
Today's featured products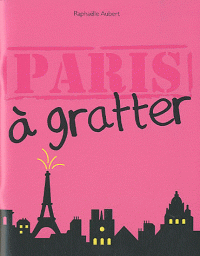 Paris à gratter€5.00
Un cahier qui te présente Paris comme un carnet de voyage riche en informations et en images insolites ! Plus tu grattes, plus tu gagnes....Plus tu découvres Paris et plus tu l'aimes !