Featured Products

La France et ses symboles€12.00

Double sided French civilisation poster.

Beautiful Spanish watch with red silicone wriststrap and Spanish flag on the face will suit small to large wrists.
Buy any 5 and get a 6th watch for free.
Also comes French and German themed.

French character variety reward sticker€1.00

French character reward stickers 28mm with 25 stickers per sheet.

Vive la rentrée sign (mouse)€5.00

Classroom signs for "La rentrée". One sign with Vive la rentrée and one of school bag. Can also be purchased as part of the Back to school French package.

Die Fetter Jahre vorbei€10.00

Drama, 126 Min.
Director: Hans Weingartner
Actor: Daniel Brühl, Julia Jentsch, Stipe Erceg, Burghart Klaußner
Film music: Andreas Wodraschke
Language: Deutsch
Sound Format: Dolby Surround Sound 5.1
Picture: Widescreen
Subtitles: Deutsch
Specials: Funny Scenes

German hat with feather, made from green felt.
Today's featured products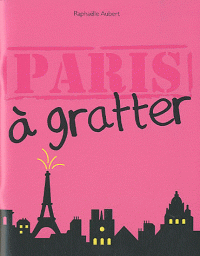 Paris à gratter€5.00
Un cahier qui te présente Paris comme un carnet de voyage riche en informations et en images insolites ! Plus tu grattes, plus tu gagnes....Plus tu découvres Paris et plus tu l'aimes !