Featured Products

Magnifico speech bubble sticker€1.00

Magnifico speech bubble 28mm stickers with 25 stickers per sheet.

German Leaving cert aural practice book€20.00

Publisher: PK Languages Ltd

ISBN: 9780992718626

Silver reward medal€4.00

Silver Reward medal,made from nickel, comes in medium 30mm or large 45mm, you then select the quantity you need and the sticker you want on it. Comes with French colour lanyard.

meine Familie€8.00

meine Famile poster A1 size

Goodbye Lenin€10.00

Komödie, 117 Min.
Director: Wolfgang Becker
Actor: Daniel Brühl, Katrin Saß, Chulpan Khamatova
Film music: Yann Tiersen
Language: Deutsch
Sound Format: Dolby Surround Sound 5.1
Picture: Widescreen
Subtitles: Deutsch
Specials: Regiekommentar, Audiokommentare von Daniel Brühl und Katrin Sass, Zeittafel der Ereignisse, Intelli-Mode mit Infos zum Dreh und zur Zeitgeschichte, Werbespots der DDR, Unsere Heimat 4 in Karaoke-Version

German Speech Bubble Stickers€1.00

German Speech Bubble stickers 28mm with 25 stickers per sheet.

Beautiful Spanish watch with red silicone wriststrap and Spanish flag on the face will suit small to large wrists.
Buy any 5 and get a 6th watch for free.
Also comes French and German themed.

Mug Arc de Triomphe€3.00

Mug Arc de Triomphe design

Star pupil ruler€0.50

French Verb wheel€4.00

French verb wheel with 40 of the most popular irregular French verbs conjugated in the perfect, imperfect, present, future, conditional and subjunctive tenses.
Today's featured products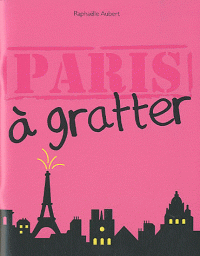 Paris à gratter€5.00
Un cahier qui te présente Paris comme un carnet de voyage riche en informations et en images insolites ! Plus tu grattes, plus tu gagnes....Plus tu découvres Paris et plus tu l'aimes !