Featured Products

This poster is a farm scene with all parts labeled.

Questions en français - Reward pencil French questions€0.50

Questions en français - Reward pencil

French character variety reward sticker€1.00

French character reward stickers 28mm with 25 stickers per sheet.

German phrases bookmark

Goodbye Lenin€10.00

Komödie, 117 Min.
Director: Wolfgang Becker
Actor: Daniel Brühl, Katrin Saß, Chulpan Khamatova
Film music: Yann Tiersen
Language: Deutsch
Sound Format: Dolby Surround Sound 5.1
Picture: Widescreen
Subtitles: Deutsch
Specials: Regiekommentar, Audiokommentare von Daniel Brühl und Katrin Sass, Zeittafel der Ereignisse, Intelli-Mode mit Infos zum Dreh und zur Zeitgeschichte, Werbespots der DDR, Unsere Heimat 4 in Karaoke-Version

French Verb wheel€4.00

French verb wheel with 40 of the most popular irregular French verbs conjugated in the perfect, imperfect, present, future, conditional and subjunctive tenses.

Premiers Mots / Poster first French words illustrated€12.00

This French poster illutrates the first useful words. Suitable for primary and secondary.
Today's featured products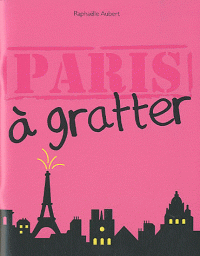 Paris à gratter€5.00
Un cahier qui te présente Paris comme un carnet de voyage riche en informations et en images insolites ! Plus tu grattes, plus tu gagnes....Plus tu découvres Paris et plus tu l'aimes !