French Flags & Bunting
Echarpe Bleu Blanc Rouge€12.00

Echarpe Bleu Blanc Rouge style officielle. Avec certificat officiel à remplir et une couronne.

French coq hat€9.50

French Wig€9.00

French Hat€8.00

French Beret€6.00

French desk flag holder with 3 flags€6.00

Paris themed desk flag holder with 3 French flags

French top hat€6.00

Allez les bleus drapeau

French Cape€5.90

French Flag€5.90

A big French flag (90X145cm). Ideal to decorate your room.

German flag€5.90

German flag 90cm x 150cm.

Perruque bleu blanc rouge / French wig€5.90

A wig which can be used for French plays, role plays, open days... Bring some fun and colour in your classroom!
Today's great value products
Top Sellers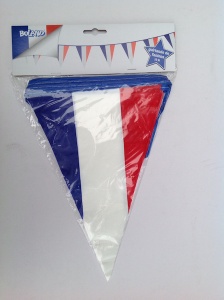 French flag bunting€4.00
French flag bunting. 5 metres.
---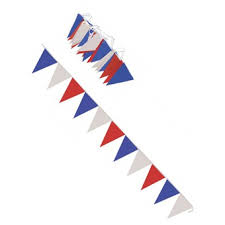 French Bunting€4.00
A 10 metre long bunting in the French colours. Ideal for decorating a classroom or for a special event such as open days etc...