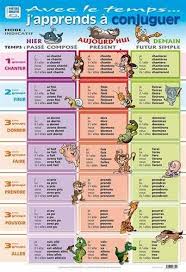 J'apprends à conjuguer (2 côtés)€12.00
7 verbs conjugated in Passé composé, présent and futur simple. This version of the poster has a back with exercises to practise.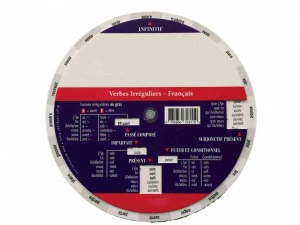 French Verb wheel€4.00
French verb wheel with 40 of the most popular irregular French verbs conjugated in the perfect, imperfect, present, future, conditional and subjunctive tenses.