Latest Products
---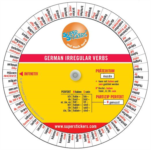 German Verb Wheel€4.00
German Verb Wheel with 100 of the most common irregular German verbs in the infinitive. Each verb is shown in the 3dr person singular of the präteritum as well as the partizip perfekt.
Top Sellers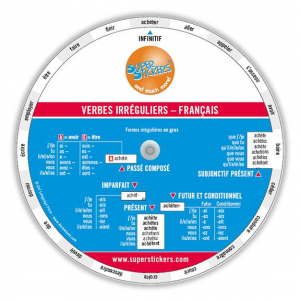 French Verb wheel€4.00
French verb wheel with 40 of the most popular irregular French verbs conjugated in the perfect, imperfect, present, future, conditional and subjunctive tenses.
---
Today's great value products
Related Products

A3 poster Passé composé avec Avoir.

A3 poster, Passé Composé avec Être

Regular verbs in the present tense€6.50

A3 poster. Regular verbs in the present tense.