Today's great value products
Top Sellers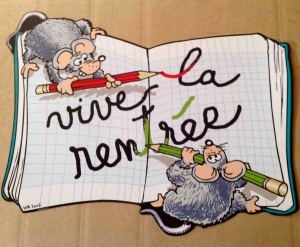 Vive la rentrée sign (mouse)€5.00
Classroom signs for "La rentrée". One sign with Vive la rentrée and one of school bag. Can also be purchased as part of the Back to school French package.
---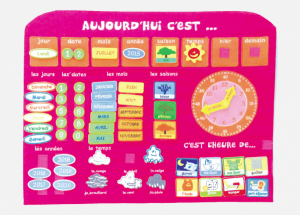 Calendrier perpétuel en tissu avec heure€42.00
Perpetual calendar for classroom made of material. Showing date, seasons, weather, time in French. Suitable for both primary and secondary.Not suitable for under 3 years old.