Also Bought

Fantástico Eraser€0.30

Mi familia y colores Bookmark€0.25

bookmark: mi familia, los colores y las descripciones

Spanish Days and Numbers Bookmark€0.25

Spanish bookmark. Days, numbers and time expressions.

España border€0.60

España border 73mm x 990mm.
Top Sellers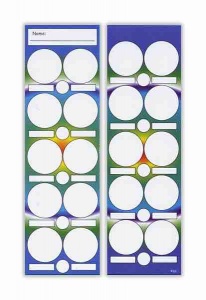 Collector bookmark "Blue"€0.20
Designed for both stamper and sticker rewards. Dimensions 60mm x 200mm with 20 places per bookmark.
---