Today's great value products
Also Bought

Cahier Twinbook Clairefontaine A4 96pg€2.00

This A4 (21x29.7cm) copy book with large squares (French style) and has a partition in the middle so it can be used for two different subjects/areas. 96pages.

Eiffel tower themed antique metal plaque€9.00

Eiffel tower themed antique wall plaque 30cm x 40cm

Folder / Chemise Olivia à Paris (Portrait)€3.00

Folder with elastic, takes A4 sheets.

Français 5e€3.80

This revision book made for French collégiens (equivalet to 1st years) can also be a help to students of French. It includes rules, exercises and solutions. Among the topics covered are: negative sentences, direct speech, vocabulary of feelings, verbs like dire; faire; pouvoir; aller, the subjunctive, spelling rules etc...

ISBN 978-2-04-731511-8

French Basque Beret€4.00

French Basque Béret 1 size children/adult 19cm x 17cm made from Black Felt Material.
Top Sellers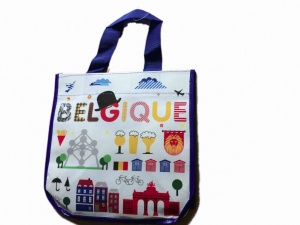 Belgique bag€6.00
Belgique bag
---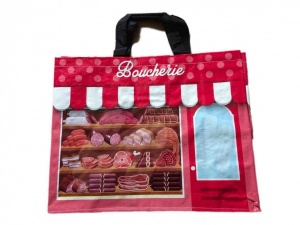 Boucherie shopping bag 50 x 40 x 20cm