Also Bought

Animals sticker€1.00

Animals sticker 25mm with 35 stickers per sheet

BIENVENUE door sign€6.00

BIENVENUE metal door sign

Bingo cards€8.00

Bingo Cards made from heavy card 16cm x9.5cm with 48 cards per pack.

Carte de France / French map 61x 91.5cm€5.00

Map of France including départements d'outre - mer

Please be advised that this map is of the old regions.

El alfabeto poster€6.50

El alfabeto poster, 560mm x436mm with 4 A4 worksheets at the rear.
Top Sellers

Paris border€0.60
Paris themed border to go round a board or a classroom.
---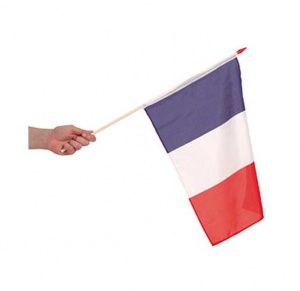 This is a French flag on a pole. Flag made of material. Size: 30cm X 45 cm.