Also Bought

French Flag€5.90

A big French flag (90X150cm). Ideal to decorate your room.

French Bunting€4.00

A 10 metre long bunting in the French colours. Ideal for decorating a classroom or for a special event such as open days etc...

French flag bunting€4.00

French flag bunting. 5 metres.

Carte de France / French map 61x 91.5cm€5.00

Map of France including départements d'outre - mer

Please be advised that this map is of the old regions.

French months and weather bookmark€0.25

French Months and Weather bookmark 5cm x 25cm

French questions and phrases bookmark€0.25

French Questions and phrases bookmark, 5cm x 25cm.
Top Sellers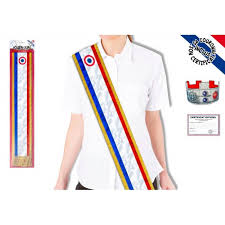 Echarpe Bleu Blanc Rouge€12.00
Echarpe Bleu Blanc Rouge style officielle. Avec certificat officiel à remplir et une couronne.
---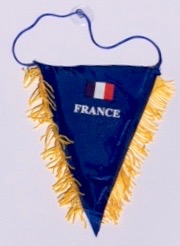 Fanion France€2.00
Fanion France with 2 ways to hang: suction pad and string