Today's great value products
Also Bought

Italian flag€5.90

Italian flag 60cm x 90cm

Lavoro eccellente€6.00

Spanish Bracelet€3.00

Spanish Bracelet, adjustable strap size for adults and children,13cm width.

die substantive€8.00

die substantive poster A1.
Top Sellers
---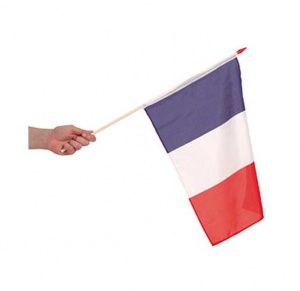 This is a French flag on a pole. Flag made of material. Size: 30cm X 45 cm.